Ape Escape: Un nuovo titolo all'orizzonte?
23 Giugno 2019
Sony Japan, in quello che normalmente verrebbe considerato un gesto del tutto normale, ha aperto un nuovo account Twitter recentemente. Quello che lo rende interessante è che questo account è dedicato ad Ape Escape. La cosa che rende più intrigante il tutto è che il primo tweet di questo account mostra uno screenshot di una foresta con una delle iconiche scimmie che si nasconde fra dietro ad un albero, con un messaggio alquanto strano.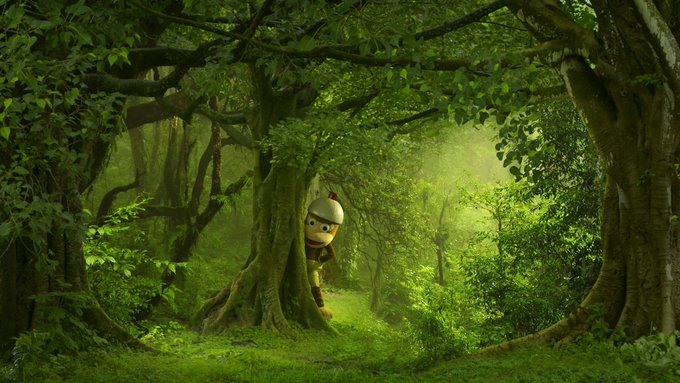 ピポサル (あれから20年。ずっと逃げ回ってきたけど、もう追いかけてくるヤツもいないかな・・・?)

#サルゲッチュ #サルゲッチュ20th94.5K4:36 AM – Jun 23, 201956.4K people are talking about thisTwitter Ads info and privacy
The message roughly reads: "Twenty years since then. I've been running around for a long time, but I wonder if there is anyone out there to chase…?" The quote also references Piposaru, which is a reference to a Japanese-only game in the franchise called Piposaru 2001.
Il messaggio si può tradurre cosi: "Vent'anni fa dall'ora. Sono in giro da molto tempo, ma mi chiedo: c'è qualcuno che mi segue?". Il post fa riferimento anche a Piposaru, che a sua volta riporta ad un gioco uscito solo per il Giappone facente parte del franchise Piposaru 2001.
Vale la pena notare che l'anniversario del primo Ape Escape, uscito in Giappone il 24 Giugno 1999 sarà domani. Per questo nel Tweet si fa riferimento ai vent'anni. Ma potrebbe anche essere legato ad un annuncio che avverrà per la ricorrenza.
Also worth noting is that a little over three years ago, Ape Escape 3 was rated yet again for the PS4 by the ESRB. For many this hinted at some kind of remake or remaster, which unfortunately never materialized. However, the emergence of this new account means that we'll be sure to get some exciting news soon.
Altra cosa da sottolineare è che 3 anni fa circa, Ape Escape 3 fu approvato dall'ESRB per Playstation 4, ma da allora non si sa più nulla, neanche se fosse un remake od un remaster. Ma vista l'uscita di questo account ci aspettiamo a breve grandi notizie sul gioco.
Ap